Publication
All registered and presented papers will be published in
Springer - Lecture Notes in Networks and Systems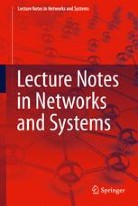 Series Ed.: Kacprzyk, Janusz
ISSN: 2367-3370
https://www.springer.com/series/15179
Publication Ethics
Authors should always quote all the sources used in the articles of the conference.
Cite the original source image while restoring information such as research data, results, graphical representations and tabular columns from existing research literature.
Avoid Data Manufacturing/Falsification: misrepresentation/false representation of research data and results.
Avoid Image/Data Manipulation: the act of altering/modifying the image for different purposes rather than its original task.
Proper and appropriate citation practices should be followed to avoid plagiarism.
All submitted research articles will be checked for plagiarism prior to the review process.
Acceptance rate is 30%
Overall similarity index should be less than 15% and single source should be less than 15% is required for publication.